 Welcome to The Reach Wesleyan Church! We're glad you're here!
Where we are located in Downeast Maine, there are two towns, Beals, the island, and Jonesport, the mainland. These fishing villages are separated by a body of water called the Moosabec Reach. It is our desire to love, help, and serve people on both sides of "The Reach" – and even beyond! We hold services with a mix of traditional and contemporary songs, Biblical preaching and teaching, and activities for all ages.
We look forward to worshiping with you!
Sunday Services 9:45am-12pm @ our Island location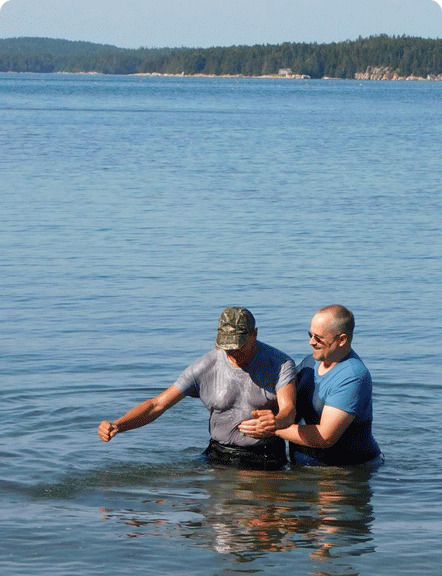 Who We Are.
---
A bit about who we - The Reach Wesleyan Church is.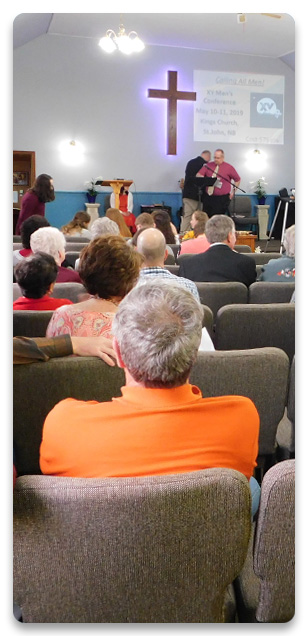 The Reach Wesleyan Church is the rebirth of two historical churches, the Beals Wesleyan Church and the Jonesport Wesleyan Church. Beginning in the 1890s, the Reformed Baptist denomination started the church on Beals and in 1912, the congregation in Jonepsort. Both churches have served their communities faithfully for over 100 years, going through many changes of pastors, people, and programs. In 1966, the Reformed Baptists merged with the Wesleyan Methodists.  Then another denominational merger in 1968 with the Pilgrim Holiness Church formed The Wesleyan Church – a holiness denomination with churches around the world.  In 2019, our two churches merged together and were rebirthed as "The Reach Wesleyan Church" in order to continue to serve our communities faithfully with the Gospel of Jesus Christ. Culture and church may change over the years, but the message of salvation continues to be the same, providing forgiveness, help, and hope to those who accept it.
Online Livestream
---
Join The Reach Wesleyan Church every Sunday at 11:00am on Facebook.
If you miss service or want to watch past services check out the church YouTube channel..
Meet Our Staff
---
Andy and his wife, Tammie, met while attending Bethany Bible College (now Kingswood University), both graduating in 1997.  They have 2 children, Aaron and Rachel.  After spending 16 years in 2 churches in rural Pennsylvania, God brought them to Downeast Maine in 2013.  Tammie enjoys quilting and many of the children's ministries, where she will often be found "spoiling" kids with a treat or two.  Andy likes the variety of ministries from music to youth to adults and also runs as an Advanced Emergency Medical Technician on the local Moosabec Ambulance Service.
Church Ministries
---

Sundays 9:45am-12pm (with Junior Church for ages 4-12)
@ Island location

Classes for all ages. Sunday Morning @ 9:45-10:45am
@ Island location

Sundays 5:30-7pm @ Main St location

Sunday 9-930am at Island location